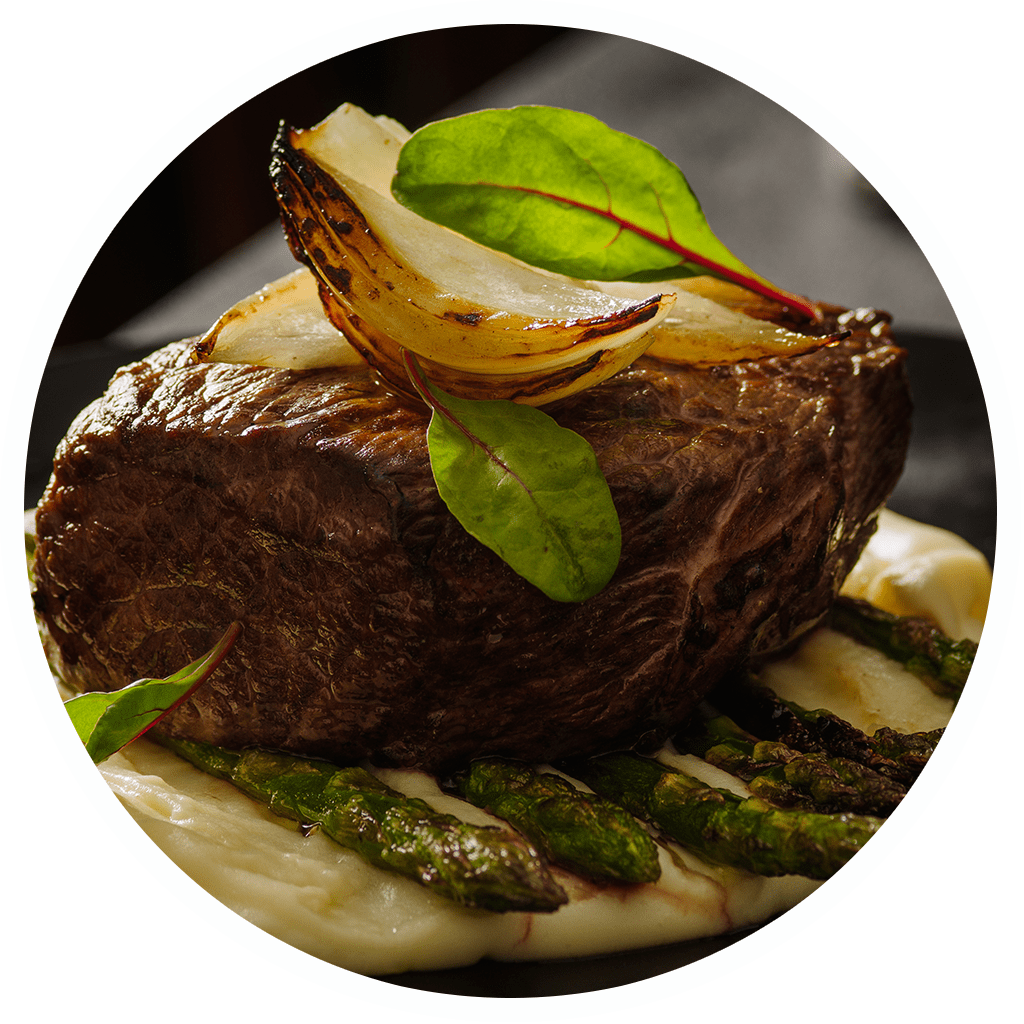 Mozzarella Sticks
Fresh Wisconsin mozzarella cheese coated in our own special Italian bread crumbs.
Quesadilla
The Tex-Mex staple, with cheese.
Southwest Eggrolls
Crispy flour tortillas, chicken, black beans, corn, jalapeño Jack cheese, red peppers, spinach.
WINGS
Our traditional, bone-in wings, breaded by hand and tossed in your choice of wing sauce. Hot, Mild, Sweet Chile, BBQ, Lemon Pepper, Garlic Buffalo Sauce.
10, 20
BURGERS
All burgers are half pound, Black Angus, served with steak fries.
All American Burger
With any cheese. Tastes like you cooked it in your own back yard!
Bacon Swiss Burger
Topped with lean bacon and Swiss cheese.
SANDWICHES
(served with steak fries)
Chicken Sandwich (grilled, fried, blackened)
PHILLY CHEESE STEAK
Customized roll, fresh thin sliced ribeye, provolone, or cheese sauce
Fried Shrimp Basket
Fried shrimp served plain or shaken in your favorite wing sauce.

Southern Chicken Tenders Basket
Served with Fries. All white-meat chicken dipped in our signature batter and fried to perfection. Served with your choice of wing sauce and fries.

Are you looking for a classy restaurant in Holiday, FL, where you can get a memorable, delicious experience? Search no more. Emperors Pasco can bring your sumptuous dreams to life. We offer the best delicacies in town and would love for you to share in our delicious experience.
Our highly experienced and adequately trained chefs are committed to using the best ingredients to make delicious menus that exhibit the best of Tampa. To top it all off, Emperor Pasco's fantastic dining options are complemented by sexy dances from the hottest women in Tampa.
At Emperors Pasco, we offer the following menus:
Appetizers
Wings
Handhelds
Entrée's
Appetizers
We value your appetite, and we want you to eat enough and enjoy your money. Our commitment to serving you the best meals makes us prepare appetizers for you with flavors that are well coordinated with the main meal we are about to serve you.
Here are some of the finger-licking appetizers we offer:
Mozzarella Cheese Sticks
Southwest Eggrolls
Quesadilla
If your restaurant searches in Holiday, FL, include live entertainment, Emperors Pasco is your best option, where the greatest value for your money is guaranteed.
Wings
When it comes to the game of the day, one savory that will always reign supreme is the chicken wing. Even though wings might be messy, they are fun to eat and a reliable hit on your annual holiday vacation. It is rare to get places to eat hearty wings with perfect entertainment in Holiday, FL. However, Emperors Pasco is the restaurant in Holiday, FL, where you can get the full package of your preference.
We value customer satisfaction, so your wish is our command. We offer bone-in wings tossed in the wing sauce of your preference. Whether you love your saucy wings baked, spicy, or deep-fried, our various recipe options have something for you. You give us instructions on how best you want your wings to be; we listen and deliver the best.
Handhelds
We believe in presenting the best customer service, which cannot be achieved without a fantastic menu that includes an all-American burger, sandwiches, and Philly cheesesteaks. Stop by whenever you are in Tampa to enjoy fabulous music as you have a bite of a Swiss bacon burger and enjoy all that sensory experience and delicious taste you are craving. We offer familiar favorites, such as delicious sandwiches that leave you wanting to return for more.
Entrees
We make you feel at home from the moment you step into our establishment; we listen and give genuine attention to your dinners. With some of the best entrees we can offer, you can enjoy meals like fried shrimp baskets and southern chicken tender baskets.
The fried shrimp can be served plain or shaken into the wing sauce of your preference. Emperor Pasco is the best restaurant in Holiday, FL, in Tampa, where you can enjoy live entertainment, and a southern tender basket served with fries. We dip the chicken meat in our signature batter and fry it to perfection, and we serve it with your preferred wing sauce and fries.
VIP Treatment from Tampa's Hottest Girls
Get one of the most exciting VIP packages in Pasco County. Emperor Pasco is the perfect place to patronize. Come chill out after a long day and get our full experience. You can relax on our extra comfortable couches, stretch your feet, have some tasty cuisine or enjoy a stiff drink at the bar.
Emperors Pasco is where your dreams are validated. As the hottest gentlemen's restaurant in Tampa and the whole of Florida, we offer meals and drinks topped with live entertainment from Tampa's hottest girls and exotic dancers.
Feed Your Desires at Emperors Pasco in Holiday, FL
Life is sweet when you enjoy it at a place where your worth is valued, and your desires are met. If you are looking for restaurants near Holiday, Florida, Emperors Pasco will always be there for you. Don't gamble with your hard-earned money when you can have the best time of your life at Emperors Pasco.You will enjoy our unique, delicious foods, including appetizers, wings, handhelds, and entrees. Not only does Emperors Pasco have great food at great prices but also beautiful stunning women! Contact us today and let us know about your desires.
Pasco Emperor's Gentleman's Club
2851 US-19
Holiday, FL 34691
Sunday   12pm – 2am
Monday 12pm – 2am
Tuesday  12pm – 2am
Wednesday  12pm – 2am
Thursday  12pm – 2am
Friday  12pm – 2am
Saturday  12pm – 2am