<! -- Add Swiper Css --> <! -- Add Swiper Js --> <! -- Add Swiper Controls -->
ABOUT US
Experience The Emperors Difference
Emperors Pasco stands as a realization of a dream, solidifying its status as the premier gentlemen's club in Florida, showcasing captivating exotic dancers. Undoubtedly, we are the go-to destination in the Pasco County area. Beyond serving quality alcohol and playing energizing rock and roll, our exceptional dancers stand out as the epitome of allure. Emperors Pasco is committed to providing each guest with a personalized and unforgettable experience, complemented by top-notch bottle service at the most competitive prices, not just in Pasco County but across the entire state of Florida.
From our expansive stage to the opulent VIP Lounge and intimate backrooms for friction dances, Emperors Pasco is committed to realizing every visitor's fantasies. Our stunning ladies specialize in making each guest feel uniquely special. Renowned as one of the premier strip clubs in the Pasco County area, Emperors Pasco guarantees an unparalleled experience. We take pride in our gorgeous women who exude both class and beauty, on and off the stage. Their meticulously choreographed dance routines are designed to set hearts racing and leave a lasting impression on every viewer.
DINING
Taste The Emperors Difference
Emperors Pasco is committed to providing each visitor with an unforgettable experience from the moment they step through our doors. This commitment extends beyond our captivating entertainers to encompass our exquisite dining offerings.
At Emperors Pasco, we pride ourselves on offering the finest in culinary delights, featuring a diverse array of appetizers such as Mozzarella Sticks and Quesadillas. Notably, our establishment boasts the absolute best Chicken Wings in town, ensuring a delectable treat for our patrons.
For those craving heartier fare, Emperors Pasco presents an exceptional selection, including the most sensational burgers in the business, along with tempting options like Fried Shrimp and Chicken Tender Baskets. As those who have previously experienced the allure of Pasco's premier Gentlemen's Club can attest, Emperors Pasco caters to every palate, satisfying the appetites of all who visit.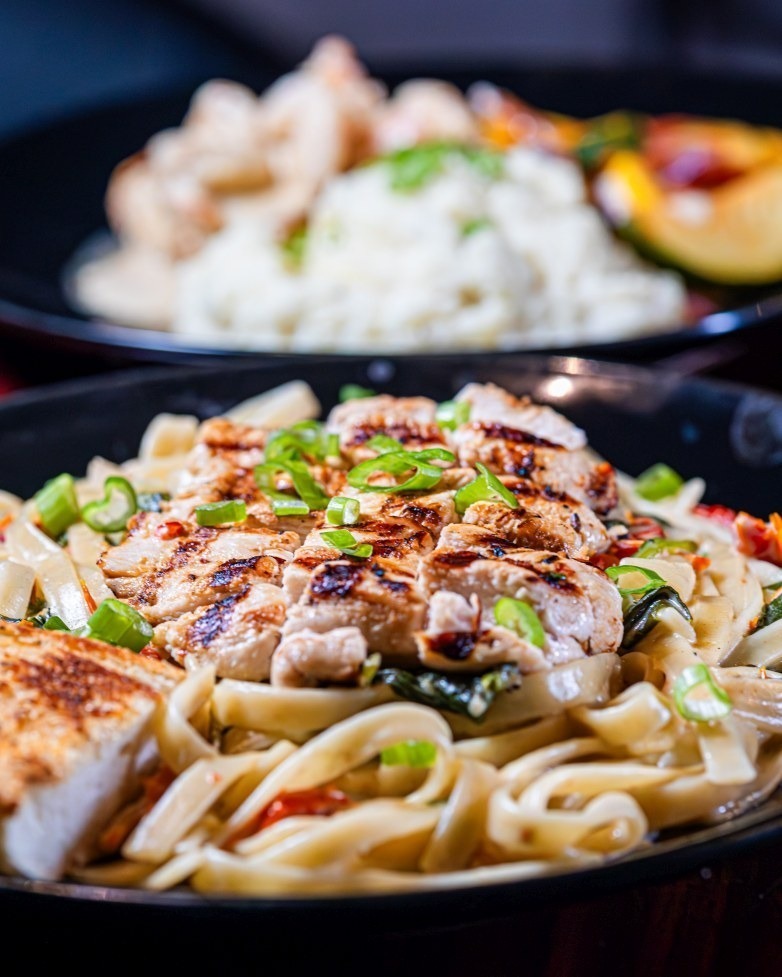 VIP PACKAGES
Experience The Emperors Difference
BRONZE PARTY PACKAGE
$350
1 Premium Bottle
VIP Table in Bottle Service Area
 Admission up to 5
Basic Mixers and Set Ups
SILVER PARTY PACKAGE
$675
2 Premium Bottles
VIP Table in Bottle Service Area
Admission up to 10
Basic Mixers and Set Ups
3 Premium Bottles
2 VIP Table in Bottle Service Area
 Admission up to 15
Basic Mixers and Set Ups
Two Buckets of Beer
6 Cans of Red Bull
Pasco Emperors Gentleman's Club
Sunday   12pm – 2am
Monday  12pm – 2am
Tuesday  12pm – 2am
Wednesday  12pm – 2am
Thursday  12pm – 2am
Friday  12pm – 2am
Saturday  12pm – 2am