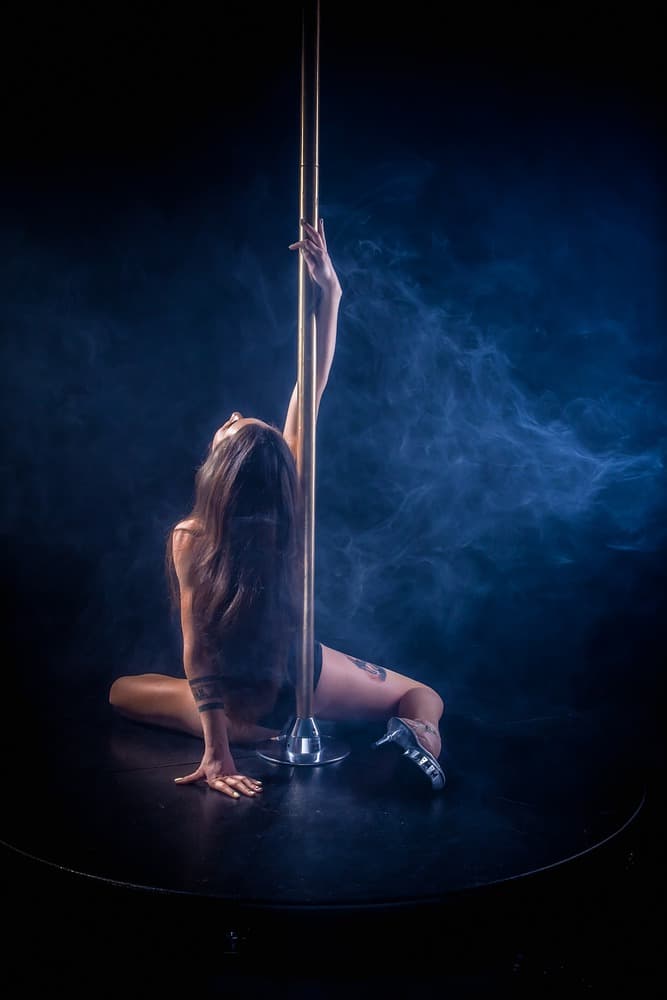 BACHELOR PARTY EXPERIENCE
Emperor's Pasco is a gentlemen's club renowned for its thrilling bachelor's parties. We are a leading gentlemen's strip club in Florida, thanks to our superior services, sensual dancers, and delectable cuisine.
We hire only the best strippers in Tampa, which is why our bachelor's parties stand out. We play the latest rock and roll music and serve various alcoholic drinks to complete your party experience. That is not all; we offer a personalized experience to all our clients, the reason why they keep coming back for more.
Bachelor Parties in Pasco County
At Emperor's Pasco, we offer a wide range of events. Bachelor's parties are pretty common and feature trained strippers. Our expansive stage and luxuriant VIP lounge offer adequate space for the thrill.
We also offer intimate back rooms for clients seeking friction dances with the hottest girls in town. Check our VIP services in the best strip club, Tampa-Emperor's Pasco.
VIP Treatment from Pasco County's Hottest Girls
Our hot girls are highly trained to offer exceptional services and top-notch entertainment. We work with pretty girls but also consider other aspects during selection.
Our strippers display a sense of humor and attitude that you will not get in other strip clubs in Florida. Again, we work with different Tampa strippers from distinct backgrounds. Check our gallery page for gorgeous photos of some of our hot girls in action.
Premier Gentlemen's Club & Steak House in Pasco County
Emperor's Pasco is the definition of fun bachelor parties and delectable cuisine. We offer a variety of meals to take your dining experience a notch higher. Our menu includes a list of delicacies, and it is easy to get what satisfies your appetite.
Our menu consists of mouth-watering appetizers, including mozzarella sticks and quesadillas. Moreover, chicken wings and burgers are top on our menu and are served with the best sauce in Tampa and neighboring cities like Palma Ceia and Gary, FL.
Enjoy different meals from our steakhouse. Whether you fancy burgers, tortillas, fried shrimp, grilled chicken, and hot sauce, you are in the right place!
Choose From 4 VIP Packages
Emperor's Pasco offers guests the opportunity to unwind after a hectic day. We offer memorable bachelor parties in Florida and its environs. Our extraordinary services ensure that every guest savors the best experience in our private rooms.
Our VIP packages are also worth mentioning. Our offers include front door entry and free drink tickets for every group member.Our exciting deals are reason enough to schedule your next bachelor party at Emperor's Pasco. Check out our VIP packages;
BRONZE PARTY PACKAGE
Emperor's Pasco offers different packages, and bronze is pretty common. It allows up to five admissions and is ideal for anyone on a budget. With this package, clients enjoy one premium bottle and a VIP table in the bottle services area. The package also includes basic mixes and setups.
SILVER PARTY PACKAGE
Emperor's Pasco Silver party package includes a VIP table in the service area. It also incorporates two premium bottles, but clients can order more from our extensive collection. This package is ideal for anyone seeking to enjoy with a few friends.
It allows for admissions of up to ten members. The Silver party package also includes mixers and setups and suits most budgets.
GOLD PARTY PACKAGE
The gold is a bit costly but is worth every penny. It includes two VIP tables in the bottle service area and allows up to fifteen admissions.
It comes with two buckets of beer and six cans of red bull. What a great way to experience Emperor Pasco? The package also includes basic mixers and setups. It is best suited for clients seeking an amazing experience in a medium-sized group.
BACHELOR PARTY PACKAGE
The bachelor party package is our most enticing deal. It is best suited for clients seeking unparalleled party experience but willing to spend a few more dollars. It allows up to thirty-five free admissions and comprises everything you can imagine in a bachelor's party.
We accommodate guests from all over Tampa, including Beach Park, Hyde Park, and Downtown Tampa.
Our Bachelor party package includes;
5 Premium Bottles
Exclusive main stage dance for the bachelor with four entertainers
Free basic mixers and setups
Entire VIP bottle service area
4 Appetizer sampler plates
1 Bucket of Red Bull & Bottled water (6 each)
6 Buckets of beer
 Experience True VIP Treatment at Emperor's Club Pasco
Emperor's Pasco offers astounding bachelor parties in Tampa, Florida. We boast of exquisite strippers in Tampa; their choreographed dances leave our guest's blood pumping! Allow us to make your event the next big event in town! Fill out our contactform to learn more about our refined services and VIP packages.

Image Source: Petrenko Andriy / Shutterstock
Fill out the contact form below to inquire about our VIP Bachelor Parties. A club manager will get back to you and will be happy to schedule an unforgettable experience for you and your guests.
Pasco Emperor's Gentleman's Club
2851 US-19
Holiday, FL 34691
Sunday   12pm – 2am
Monday 12pm – 2am
Tuesday  12pm – 2am
Wednesday  12pm – 2am
Thursday  12pm – 2am
Friday  12pm – 2am
Saturday  12pm – 2am